Eleganza
The elegant objects, furnishings and designs with which we surround ourselves say something about us, and embody the essential need for beauty and style that we express throughout our daily lives. Gessi has embraced this aspiration by creating
Eleganza, a refined total look collection for the bathroom inspired by the pursuit of a tangible design to shape the intangible concept of elegance. This resulted in a comprehensive range of furnishings that convey the concept of elegance in all of its forms. The Collection underpins the idea that elegance should shape a unique, enduring and tangible habitat that can be privately enjoyed on a daily basis.
Elegance does not impose itself, it smoothly transpires. Confident of being a precious gift, it impresses a moment of unforgettable charm. Once unveiled in its perfect form, elegance leads its admirers into a world of absolute beauty, where
everyone proceeds on tiptoe and in silence, enjoying a pristine state of uncontaminated splendour.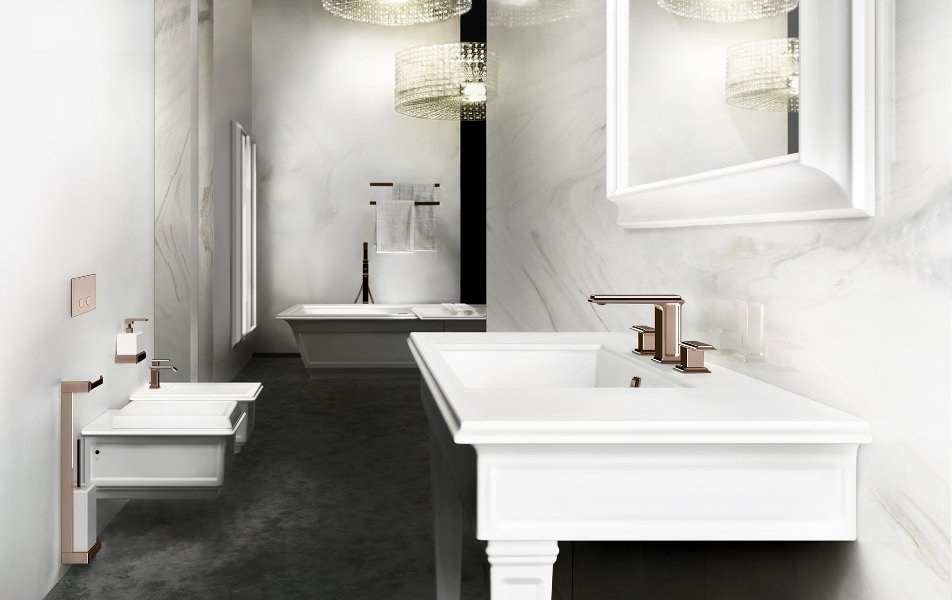 A special touch of elegance makes life more pleasant by elevating everyday life and by creating a greater sense of
personal wellness for both the body and the spirit. Beautiful surroundings restore the ability to dream, which uninspiring routines often suppress. The harmony of elegance evokes serenity and happiness. A newfound zest for life allows us to enjoy some pleasurable aspects of our everyday existence, which we typically take for granted. With the Eleganza Collection, the pleasure of a refined living environment elevates our most private quarters into exclusive spas, and renders our everyday bathroom routines the gestures of a haven of Private Wellness.