One Plus Toilet
AXENT.ONE is a new generation shower toilet with a series of exceptional functions that are all activated using a single control. Located discreetly to the right of the toilet bowl, this control is as easy to use as the crown on a Swiss timepiece. Created by Italian architect and designer, Matteo Thun and Antonio Rodriguez, this remarkable toilet fits into and complements every home and work environment.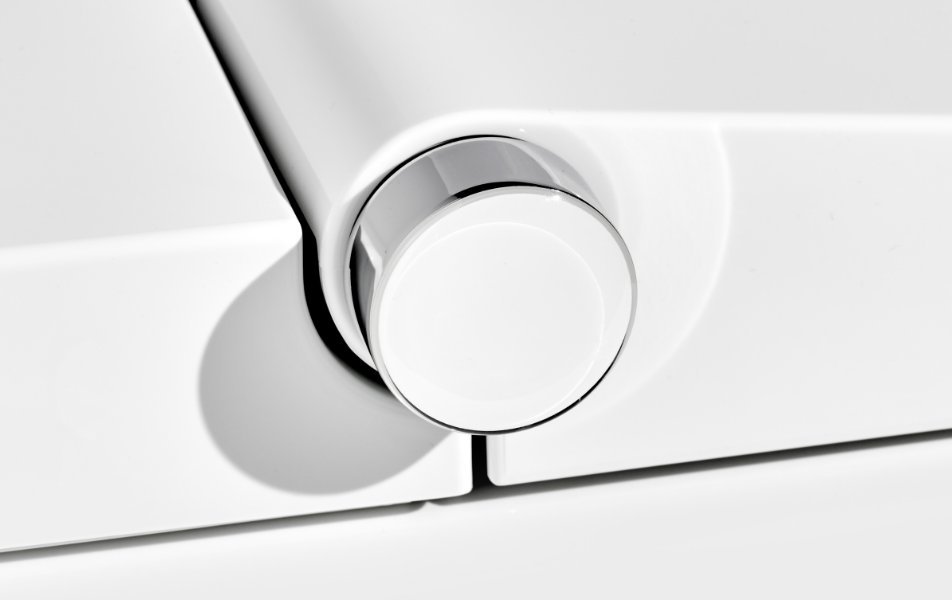 For those who are keen to make the most of this relaxing experience, AXENT.ONE Plus provides additional features like oscillating & pulsating spray, adjustable dryer temperature, seat heating, deodoriser and a remote control.
Installation of this AXENT.ONE Plus sanitary module shower toilet couldn't be easier. It requires no wall modifications in the bathroom saving you the stress of a new construction or renovation. The front covers are made of high-quality safety glass. They are available in two colors (black or white) to match the style of your bathroom.