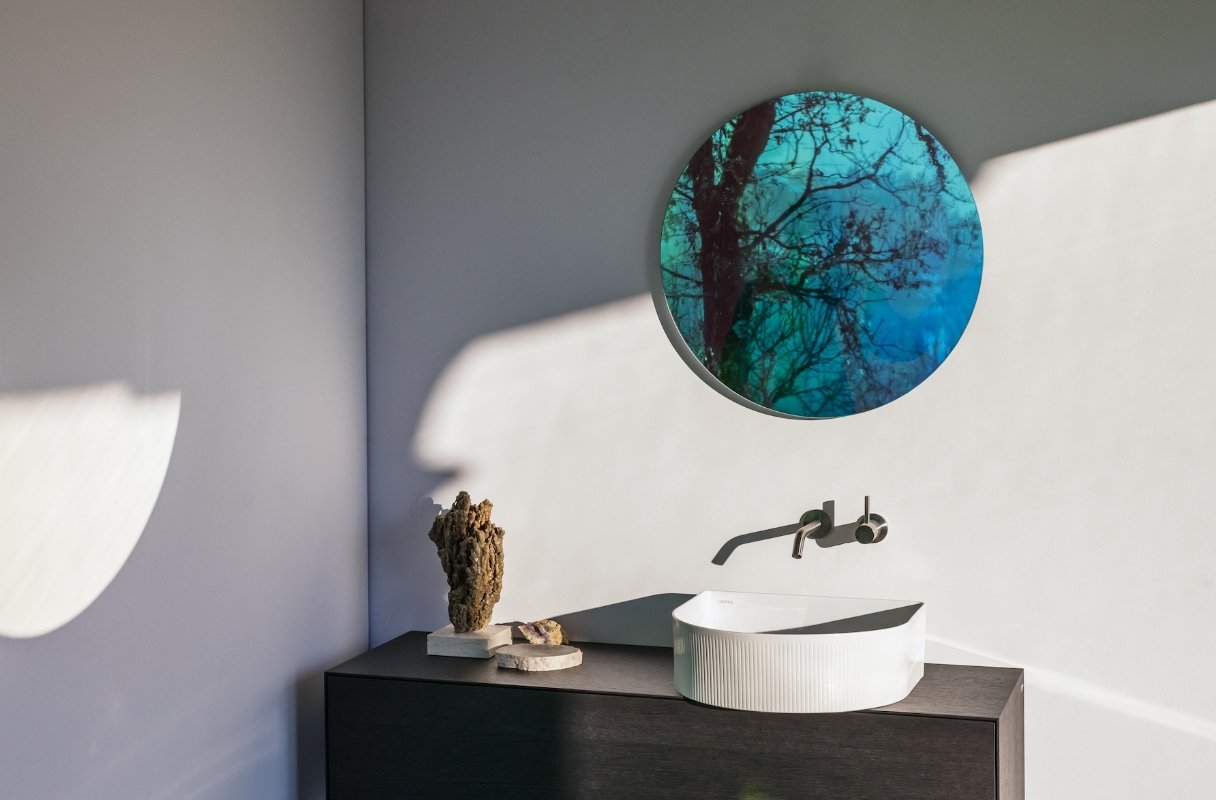 SWITZERLAND
SONAR
Designed by Patricia Urquiola
SONAR
The internationally acclaimed and eclectic designer Patricia Urquiola reveals the third generation of LAUFENs SaphirKeramik – she is taking this extraordinary material with great sensitivity into a third dimension – creating this new collection
with the name: SONAR.
Patricia Urquiola creates a new world with Laufen SaphirKeramik. In cooperation with the best designers of our time,
our company philosophy unites with various influences, ideas, concepts and multicultural approaches to create completely new bathroom worlds. Moreover, the special properties of SaphirKeramik open up almost limitless possibilities for eveloping novel design solutions in the limited spaces of the bathroom – yet another incentive for creatives to work with Laufen.
innovative design with refined contoured elements, which converge in an extraordinary aesthetic and functional form. 
patricia urquiola designs a collection of innovative and elegant saphirkeramik washbasins and countertop bowls with discreetly concealed drains, as well as a bathtub for laufen. the rigorous geometry accentuates the ascetic form and optimises water flow: the inclined surface of the washbasin's bottom leads the water gently towards a transverse incision that conceals the drain with an unobtrusively elegant gesture. 
The charming patterns of Trame and Intrecci, through the exclusive manufacturing of the stainless steel, create pieces of special taste, perfect for who loves the essentiality, but wants to give to the bathroom a refinement toTuch, high-tech but decorative but warm.
WAVE TUB 
WAVE BASIN 
WAVE BOWL